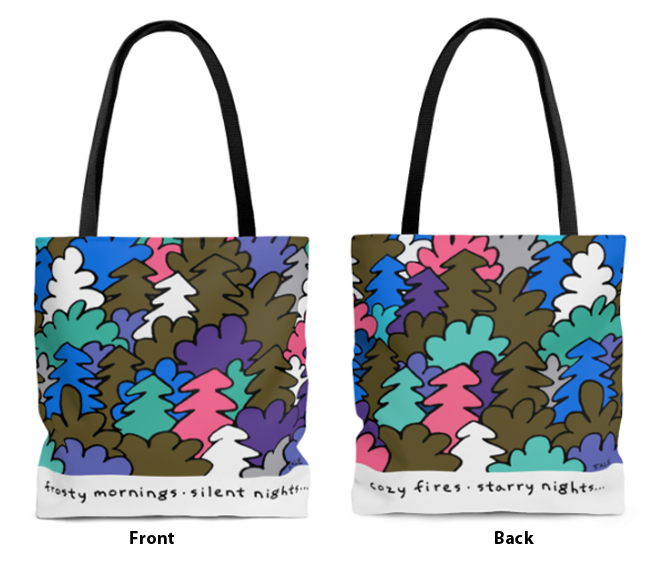 Click Arrows or Swipe for more cartoon images
"Frosty mornings. Silent nights. Cozy fires. Starry nights." Winter Tote Bags
Celebrate the holidays with the colorful festive graphics on this stylish Winter tote bag.
This is a fashionable, high-end, quality bag, not a canvas grocery bag.

Size: 18″x18″, double-stitched, strong, durable, easy-to-clean polyester tote bags with 3″ boxed corners for extra room.
Tourists and locals will want them—so be sure to stock up!