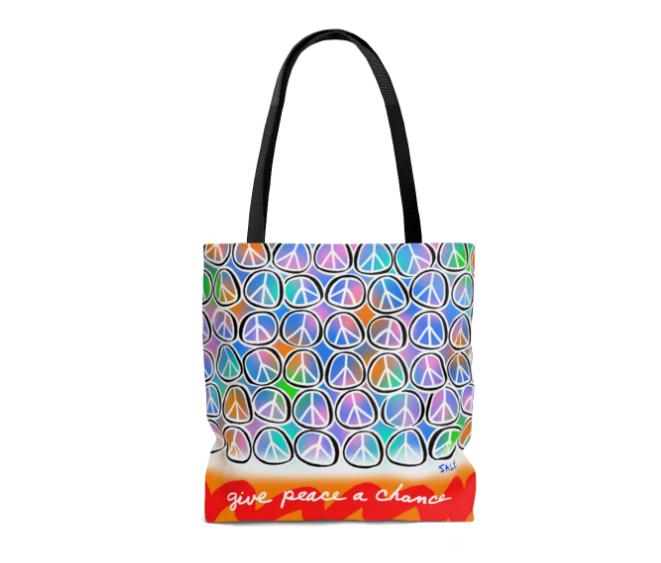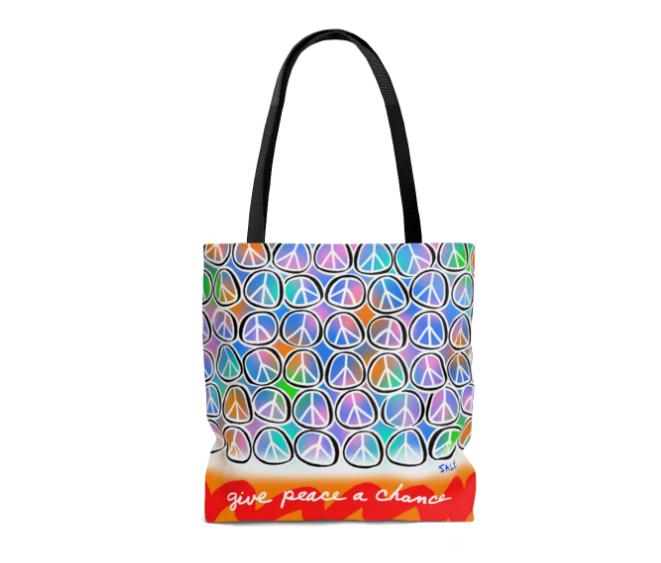 Click Arrows or Swipe for more cartoon images
"Give Peace a Chance." Tote Bags
The positive colorful graphics on this stylish tote bag make a plea to the world echoing John Lennon's simple statement. All of us need to reflect this message in our lives. Peace is a choice.
This is a fashionable, high-end, quality bag, not a canvas grocery bag.

Size: 18″x18″, double-stitched, strong, durable, easy-to-clean polyester tote bags with 3″ boxed corners for extra room.